Jim Whelan's Mark 2 Escort RS1800 in Eddie Stobart livery. Race Retro Rally Demostration Stage, Stoneleigh Park, Coventry, 26th February 2012.
Nikon D7000, Tamron 70-300VR zoom at 120mm, manual setting 1/125 sec, f/9, ISO 200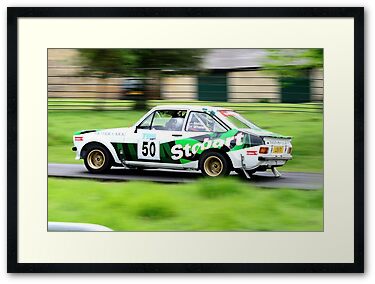 The Rally Show 2011
Built in 2006 by Prepfab Motorsport, Jimmy McRae drove it to victory in the RAC Rally, also securing the pre-1981 category in the Historic Rally Championship that same year. When new it was tested by the late Colin McRae for his father, and Alister McRae also drove it to win the historic category in his brother's memorial rally.