Ollie and Graham Bryant shared this Cobra during the 'Gentlemen Drivers' Pre 1966 GT and Sports Endurance race, Silverstone Classic, 23rd July 2010.
Masters Gentlemen Drivers is for pre-66 GT cars and pre-63 sports racing cars that must be a model that competed in period in the World Endurance Championship.
Nikon D50, Sigma 175-500 zoom at 270mm, shutter priority 1/125 sec, f/8, ISO 200.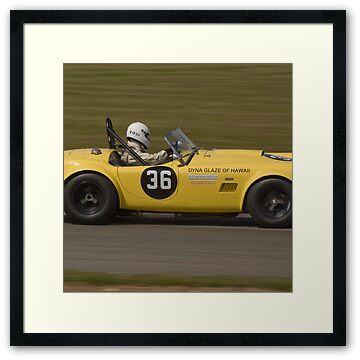 1963 AC Cobra 289