1951 Volkswagen Samba-Bus, a van with skylight windows and cloth sunroof, first generation only, also known as a Deluxe Microbus. They were marketed for touring the Alps.
The first generation of the VW Type 2 with the split windshield, called the Microbus or Splittie among modern fans, was produced from March 8, 1950 through the end of the 1967 model year. From 1950 to 1956, the T1 was built in Wolfsburg. Like the Beetle, the first Transporters used the Volkswagen air cooled engine, an 1131 cc, 25 bhp (19 kW), air-cooled four-cylinder boxer engine mounted in the rear.
The sunroof deluxe with its additional eight small skylight windows is the 23-window.
Good Guys Del Mar Nationals, April 2011
Nikon D40, Nikkor 18-55 at 18, Auto, Aperture priority
I posted 600 unedited shots from this show on Picassa…bubble mail me if you want the link!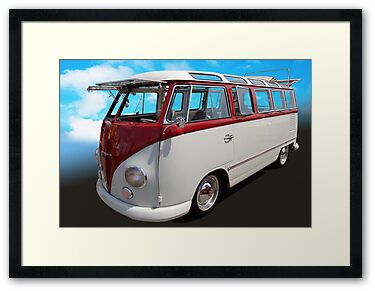 See more rods, customs, and classics here