A Red Admiral butterfly and a Bumble Bee are getting nectar and pollen from the sunflower. It is good to see so many insects on the flowers in the field.
This photograph was taken on my canon Powershot SX30 compact camera. I used the colour swap setting where I selected pink and focused on the yellow. The bee and butterfly remain their natural colours.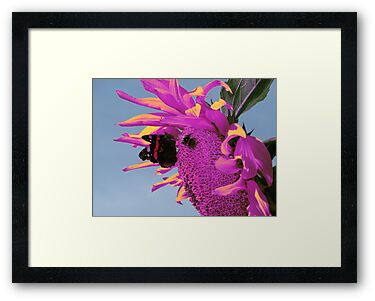 Above is how the photograph would look as a Framed Print.