One of the iconic views in England. Cottages the Seaford side of Cuckmere Haven looking towards the white chalk cliffs of the Seven Sisters and Beachy Head in the far distance.
I used colour swap to highlight an otherwise pretty dull sky to make what I thought to be something a bit different. Part of a series of experimental shots.
Photo taken on my Canon Powershot SX30 compact camera, April 2012.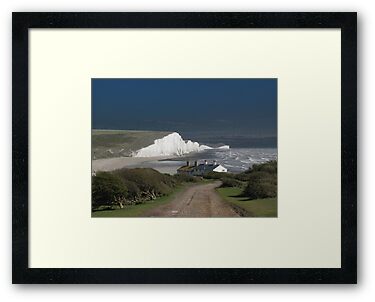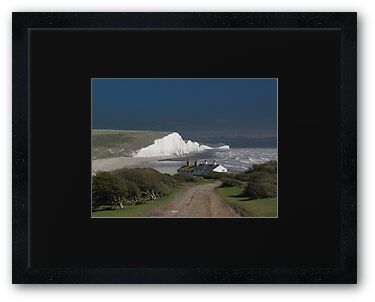 Above is how the photo would look as a Framed Print
( various versions available )