748 views as of 14/09/2013 ( for entry into the 500-5000 views group )
Twisted leaveless branches covered in snow in Christchurch Park, Ipswich, Suffolk, England. It is very unusual to have a long spell of snow in Anglia in late Novemeber / early December.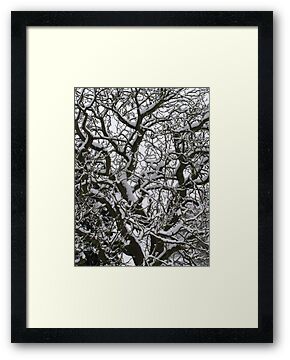 Above is how the photograph would look as a Framed Print.