616 views as of 04/03/2014 ( for entry into 500-5000 views group )
Another artistic statue in Ipswich, Suffolk, England. This is on the old Ipswich Airport site. Formation is designed to commemorate aviation during World War Two. The naked women flying represent planes. The spikes represent search lights looking for the planes.
The airport was still in use until 1996. Now it is the Ravenswood Housing Estate
The sculpture is by Rick Kirby.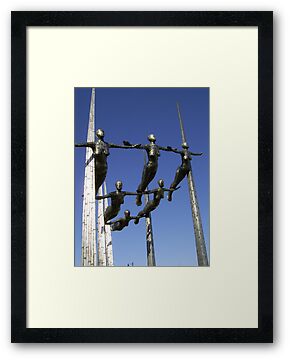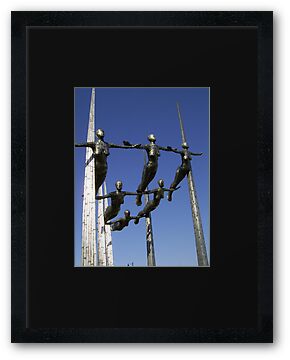 Above are two different versions of a Framed Print