This stunning carved stone work ceiling by Moor craftsmen is part of the Mezquita ( Mosque Cathedral ) Cordoba, Andalusia, Spain.
Construction of the Mosque started in 785. It was built in stages.
King Ferdinand 111 captured Cordoba from the Moors in 1236 and the mosque was reconsecrated as a cathedral.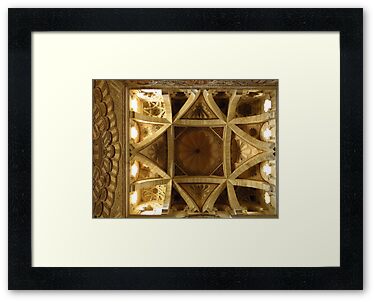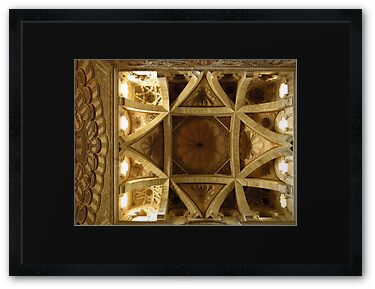 Above is how the photograph would look as a Framed Print
1) small size with black flat type frame and off white background
2) medium size with black box type frame and black background.