HOMEPAGE FEATURED!!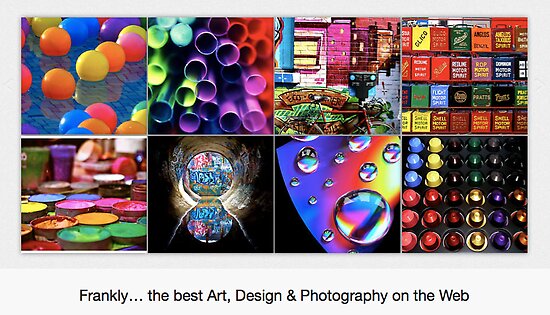 1390+ views. 35+ favouritings
This is a very close-up photograph of a C.D. with water droplets on it. It has had only slight manipulation (curves and +5 on saturation) plus slight cropping. I was looking down onto it, while it was on a windowsill. Moving even a couple of mm's, in any direction, gives a totally different effect! Try it and see!
I have a whole series of similar shots. Enjoy……
FEATURED WORK….
'Contrasting Perceptions' group on the 14th of june 2009.
'1:1 Macro Photography' group on the 19th of December 2009
'The Top favourite' group on the 5th of January 2010
'#1 Artists of RedBubble' group on the 10th of January 2010
'REDemption' group on the 23rd of February 2010
'Focus and Lighting' group on the 19th April 2010
'Shapes and Patterns' group on the 4th August 2010