Fourth in a series of one humpback whale's breaching sequence…
BREACH!!!!! That's often what one hears when a humpback whale rockets out of the water. I confess it's music to my whale geek ears.
when whales wave, by RedBubbler Karin Taylor . Be sure to check out Karin's lovely portfolio.
when whales wave
the sky sighs
when whales wave
the whole earth cries
..
when whales wave
creation revives
..
when whales wave
hope survives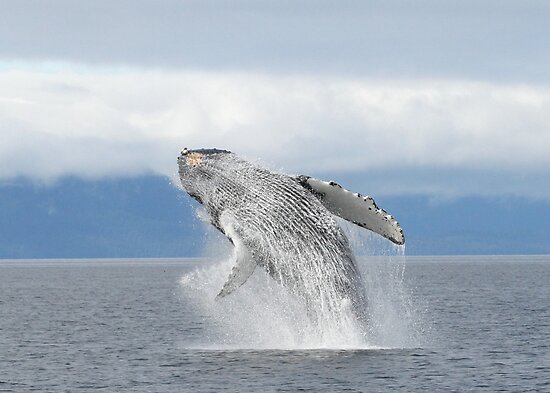 BREACH!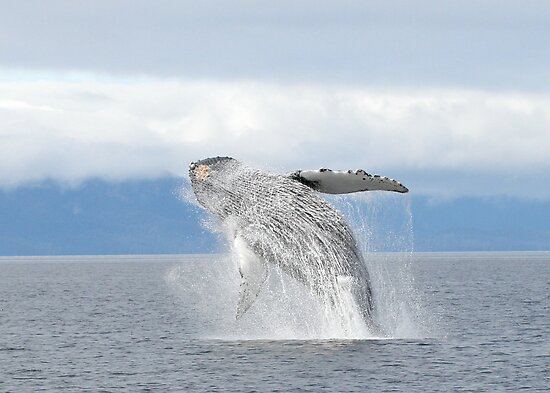 BREACH! II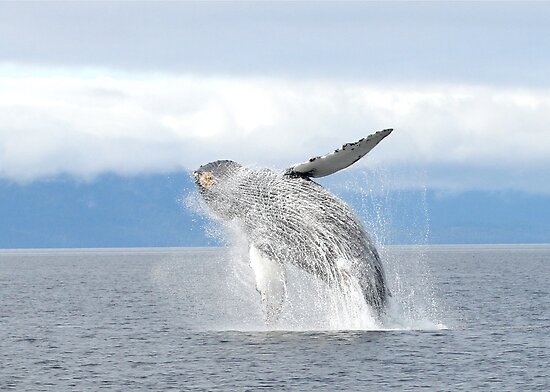 BREACH! III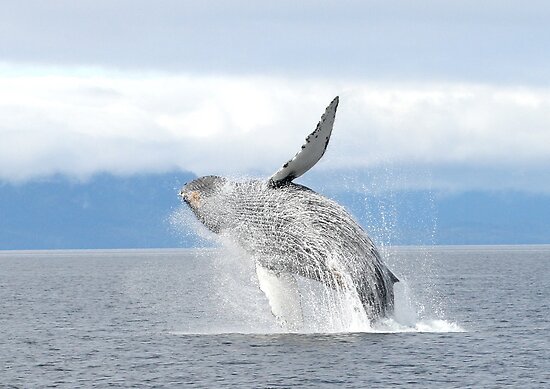 BREACH! IV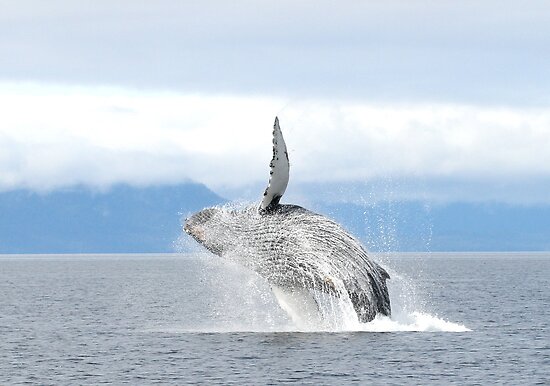 BREACH! V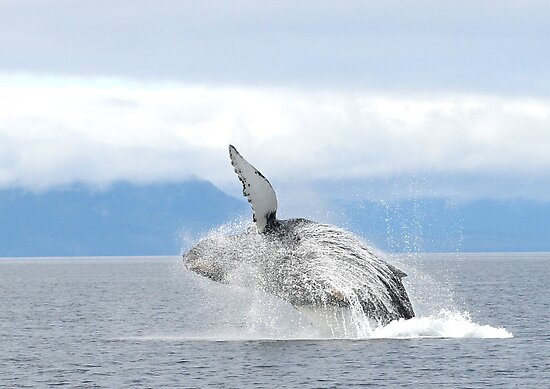 BREACH! VI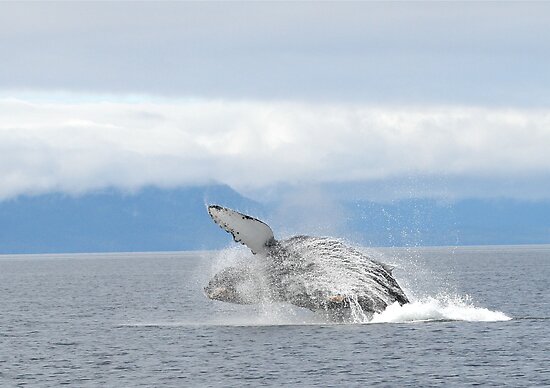 BREACH! VII
Talented fellow RedBubbler Sherri Nicholas has begun a gracious tradition of promoting fellow Bubblers' art with her ARTISTS 4 ARTISTS concept in order to introduce viewers to other artists' views of the world. Sherri has kindly granted me permission to continue her tradition.
There are many gifted RedBubble artists who post incredible whale images in their portfolios as well as other wonderful photographic subjects. Following are some who have enriched my life with the beauty they share. If I have neglected to mention any other whale photographers, please drop me a BubbleMail and I will happily rectify my oversight. Please have a look at the portfolios of these talented, wonderful artists. Enjoy!
Finally, the following short video represents why I adore humpback whales. Please forgive my humble, awkward attempts to create video footage of the whales. I think I need a proper HD video camera plus a non-rocking boat in addition to videographraphy lessons. Next time I'll stick to a DSLR but in the meantime, please enjoy this tribute to my favorite big beasties of the deep.
Frederick Sound, SE Alaska, USA
July 6, 2010
Canon 7D, Canon 70-200mm 2.8L IS lens, shutter 1/1000, f/5.6, exposure bias 0.67, shutter priortiy, focal length 105mm, ISO 400
Featured:
Live, Love, Dream (September 14, 2010)
Animals As They Should Be (September 14, 2010)
Canon DSLR (September 15, 2010)
Artists of RedBubble (September 16, 2010)
All Things In The Natural World (September 17, 2010)
Top Shelf Wildlife (September 21, 2010)
Alaska~Beyond Your Dreams (September 24, 2010)
United States (September 26, 2010)
Tell Your Photo Story (November, 2010)