Concrete and shadows. Shot with a Nikon Coolpix S500 point and shoot camera.
Concrete bricks stick out from a wall and long SHADOWS accompany them. What is real and what is illusion? These look like sets of steps, but in reality, the image is a verticle wall. I flipped the image clockwise 90 degrees.* Viewed horizontally, it gives the viewer a bewildering perspective. To get this effect, this view was only visible for a few minutes – before this the shadows were too short.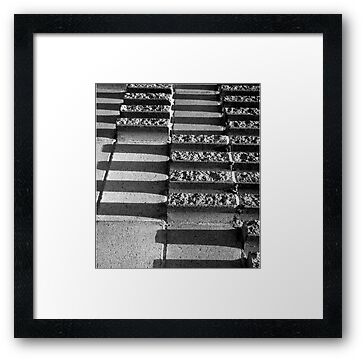 Central Coastal California.