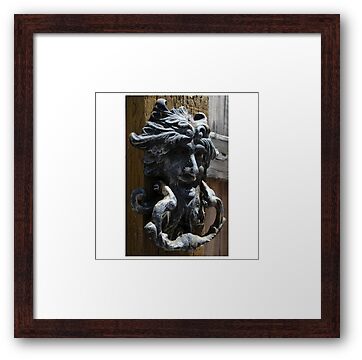 This image was shot with my little Nikon Coolpix point & shoot camera. No special setting – no filter.
With good composition and lighting, even an inexpensive camera can line up iconic images.
This oxidized iron knocker certainly looks like it would be comfortable on the front door of a Gothic church, library or grand home. This "find" was located at a much humbler source.
Central Coastal California.