I would like to dedicate this image to the memory of my beloved "Uncle Joe" who went home to be with the Lord today 4/13/2010. Also, to my extended family and friends of the family who are feeling sad right now with this great loss.
Canon EOS 30D SLR; 70-200 mm f/2.8 L w/2x ext. Focal Length 400 mm; f 1/25 of sec.; f/5.6; ISO Rating 100; Flash did not fire; tripod used.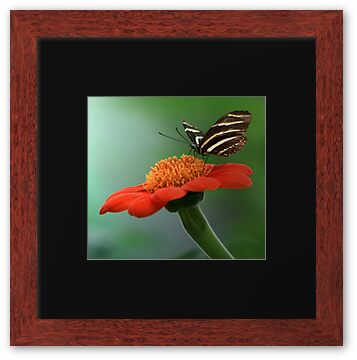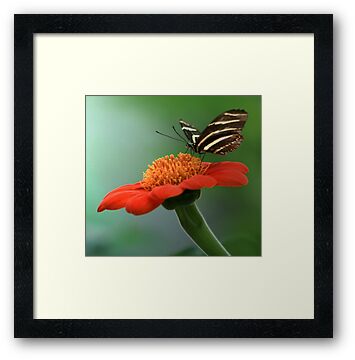 "Uncle Joe" has been more like a father to me through the years, as my own father died when I was a young teen. He had such a sweet spirit about him, he was giving and loving and did so much to help other people. He always loved seeing family get together. He delighted in watching our extended family enjoy each others company. He is the one responsible for making it possible for all of us to get together for a reunion once a year. There are so many splendid things I could say about this wonderful man. I could go on and on.
If you have family, you are very fortunate. Many people do not realize this until it is too late, and they are gone. Cheerish those you love, hugs your kids, and kiss your spouse everyday. Go home on the weekends to visit your parents and grandparents. Spend time with aunts, uncles and cousins whenever the opportunities arrise.
I can not take credit for this poem, although, I do not know the authors name. It touch my heart in a special way, and I want to share it with my dearest family, writtn from a very human perspective as only we are capable of, as from heaven…
To My Dearest Family:
Some things I'd like to say
but first of all to let you know
that I arrived okay
I'm writing this from Heaven
where I dwell with God above
where there's no more tears
or sadness there
is just eternal love
Please do not be unhappy
just because I'm out of sight
remember that I'm with you
every morning, noon and night
That day I had to leave you
when my life on Earth was through
God picked me up and hugged me
and He said I welcome you
It's good to have you back again
you were missed while you were gone
as for your dearest family
they'll be here later on
I need you here so badly
as part of My big plan
there's so much that we have to do
to help our mortal man
Then God gave me a list of things
He wished for me to do
and foremost on that list of mine
is to watch and care for you
And I will be beside you
every day and week and year
and when you're sad
I'm standing there
to wipe away the tear
And when you lie in bed at night
the days chores put to flight
God and I are closest to you
in the middle of the night
When you think of my life on Earth
and all those loving years
because you're only human
they are bound to bring you tears
But do not be afraid to cry
it does relieve the pain
remember there would be no flowers
unless there was some rain
I wish that I could tell you
of all that God has planned
but if I were to tell you
you wouldn't understand
But one thing is for certain
though my life on Earth is o're
I am closer to you now
than I ever was before
And to my very many friends
trust God knows what is best
I'm still not far away from you
I'm just beyond the crest
There are rocky roads ahead of you
and many hills to climb
but together we can do it
taking one day at a time
It was always my philosophy
and I'd like it for you too
that as you give unto the World
so the World will give to you
If you can help somebody
who is in sorrow or in pain
then you can say to God at night
my day was not in vain
And now I am contented
that my life it was worthwhile
knowing as I passed along the way
I made somebody smile
So if you meet somebody
who is down and feeling low
just lend a hand to pick him up
as on your way you go
When you are walking
down the street
and you've got me on your mind
I'm walking in your footsteps
only half a step behind
And when you feel the gentle breeze
or the wind upon your face
that's me giving you a great big hug
or just a soft embrace
And when it's time for you to go
from that body to be free
remember you're not going
you are coming here to me
And I will always love you
from that land way up above
Will be in touch again soon
P.S. God sends His Love
—Author Unknown
Zebra Heliconan ~ Heliconius charithonia (Linnaeus, 1767)
Memphis, TN, USA

Family: Brush-footed Butterflies (Nymphalidae)
Subfamily: Longwings (Heliconiinae)
Identification: Wings long and narrow; black with narrow yellow stripes.
Life history: Males patrol for females, and are also attracted to female chrysalids. A male will wait on the chrysalis and mate with the female as she is about to emerge. He then deposits on her abdomen a chemical than repels other males. Eggs are laid in groups of 5-15 on leaf buds or leaves of the host plant; caterpillars feed at night on leaves. Adults roost communally in groups of 25-30 individuals.
Flight: All year in South Texas and southern Florida, wanders north during warmer months.
Wing span: 2 3/4 – 4 inches (7 – 10.1 cm).
Caterpillar hosts: Passion-vines including Passiflora suberosa, P. lutea, and P. affinis.
Adult food: Flower nectar and pollen, which are gathered on a set foraging route or "trap-line". Favorite plants include lantana and shepherd's needle.
Habitat: Tropical hammocks, moist forests, edges, fields.
Range: South America north through Central America, West Indies, and Mexico to South Texas and peninsular Florida. Occasional immigrant north to New Mexico, Nebraska, and South Carolina.
Conservation: Not usually required, but habitat for permanent populations is limited in South Texas.
NatureServe Global Status: G5 – Demonstrably secure globally, though it may be quite rare in parts of its range, especially at the periphery.