Click image for larger view or go here
The Wollongong Breakwater Lighthouse. (south coast NSW Australia)
Wollongong is the only point on the eastern coast of Australia which has two lighthouses.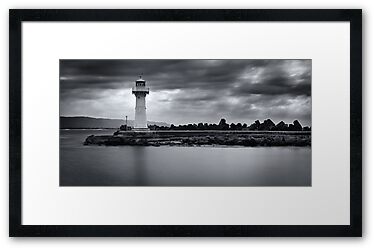 The old Wollongong Harbour Lighthouse, located on the end of the breakwater, assisted the passage of vessels into Wollongong Harbour.
Single RAW image processed in Capture NX2 and Silver Efex Pro 2.
Nikon D800E
24-70, f2.8
Hoya ND400, ND8 & CPL
60mm, F10, 25s
ISO 50