Click image for larger view or go here
Recently i changed work locations and discovered this old house along my new route to work each morning in semi-rural outer northwestern Sydney NSW Australia. I couldn't resist stopping for a photo, it has so much character.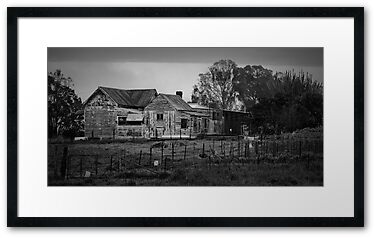 Single RAW file initially processed in Capture NX2. Black & white processing via Silver Efex Pro 2. Final adjustments in CS6 and NX2. 2:1 crop.
Nikon D300
70-200 VRII f2.8 (I love this lens)
F3.2, 1/100s
ISO 250, -1.3EV
Handheld