Click image for larger view or go here
This is what i assume was the waiting room of the now closed, run down Ben Bullen railway station. The area gets quite cold during the winter months so this waiting room would have been a welcoming warm and cosy retreat. Situated along the Castlereagh Highway about 36km north of Lithgow NSW Australia.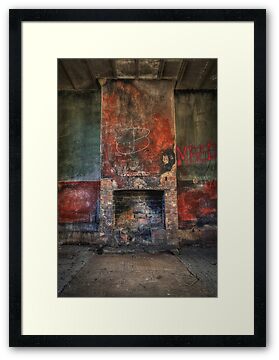 This is a 7 exposure (+/-.7) HDR created in Photomatix Pro 4.2.
Nikon D300
18-70mm