Click image for larger view or go here
Another location in my series of Sydney suburban waterfalls.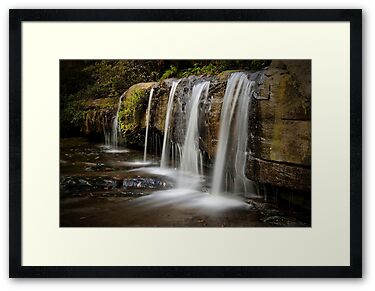 It never ceases to amaze me that waterfalls like this one can and do exist in suburban sydney, to be able to park your car at the end of a street amongst the houses and walk a few hundred metres into bushland (in this case Garigal National Park).


This is the last drop or bottom ledge of these large falls.
These falls are on Frenchs Creek in Belrose, Sydney Australia. This is the lower falls a couple of hundred metres downstream from an even bigger, higher set of falls. Apparently these are the biggest in Sydney behind Oxford Falls.
Nikon D300
18-70mm
Hoya ND400
F11, 40s
ISO 100