Click image for larger view or go here
Another shot from my visit to Kendall Falls, or Kendall's Rock waterfall. I don't know if this waterfall has an official name as i couldn't see one on any maps i viewed. This waterfall is literally beside the road directly across from Kendall's Rock on the Central Coast Hwy, Gosford.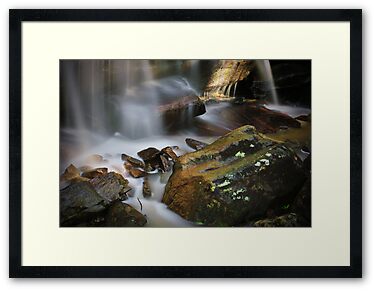 This fall is very high, very photogenic and easily accessed so i am surprised i haven't seen any photos of it. I did a search of RedBubble and only found one other photo.
Henry Kendall was a well known poet who lived in the Gosford area. Kendall's Rock was unveiled in 1931.
Other photos of the same falls.


Nikon D300
18-70, Hoya ND8 & CPL
ISO100, F11, 210s.