PLEASE CLICK "SHOW FULL DESCRIPTION"
Click image for larger view or go here
Berowra Creek where it flows under the Galston Gorge road bridge. Galston NSW Australia.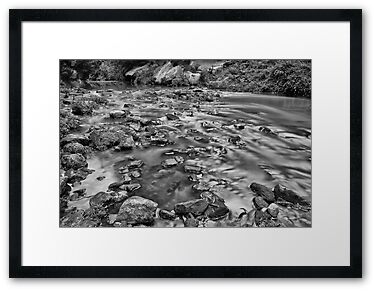 Single RAW file processed in Capture NX2 initially and converted to tiff. Tiff file processed to B&W in Silver Efex Pro 2. Final touches and JPG conversion in NX2.
Nikon D300
18-70mm
Hoya ND400
F11, 60s.