Please view large
The beautiful colours of an autumn streetscape in Mt Wilson, NSW Blue Mountains. The area to the right behind those vibrant red trees is Cathedral Reserve.


A seven exposure (0.7) HDR created and tonemapped in Photomatix. The resulting HDR was then blended with the 0 exposure original in CS5 and the final photo was finished off in NX2 including the 3:1 crop.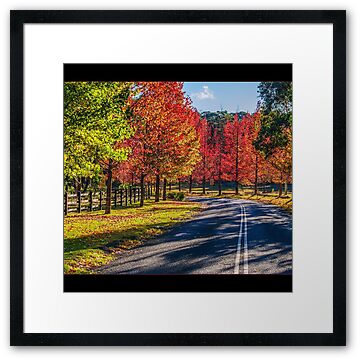 Nikon D300 & 18-200 VR.