Deep Diving Into © Pink Space
Vicki Ferrari Photography
Soft Nude Series
=
Adaptation of A Bottle of Arms & Legs— with textures.
Out of our 2D world and floating into the THIRD
There were many names I had thought of for this image originally one but now I have come up with this title as it seems the most apt! And why so apt? I have been watching a very interesting DVD, one which I have watched repeatedly, about Quantum Physics and much much more! To put it simply, I am learning, I am growing, I am learning that that which thrills me the most it that which scares me the most. And then when you realise that, some things no longer scare me and I realise that I have changed and grown, once again. And then I continue once more, on yet another path, while still enjoying the path that I am currently on if I choose to, where I will find something that scares the bijiggers out of me once again, and I will check it out thoroughly – but I will only know that I am really really scared of it when I am thrilled by it, the thrill of the unknown…
Some of the other names that I came up with were Landing Feet First, Feminine Felines Always Land on their feet, Liquid Pink Lace, and a multitude of others!
Vicki
A l l C a r d s a n d P r i n t s a r e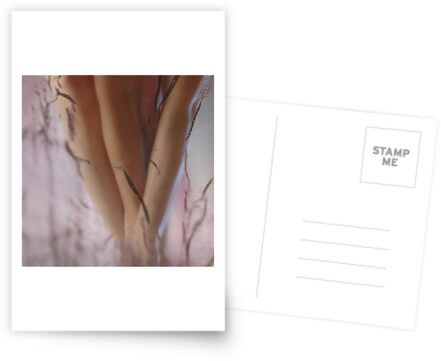 Please click H E R E to preview how you can modify what your print/card would look like! Please contact me via email for larger sizes, bulk orders, web images or promotional material, including customisation. Artwork is Copyright © Vicki Ferrari and embedded with a digital fingerprint & may not be reproduced, copied, edited, published, transmitted without permission.
…and you can always turn it upside down, or sideways!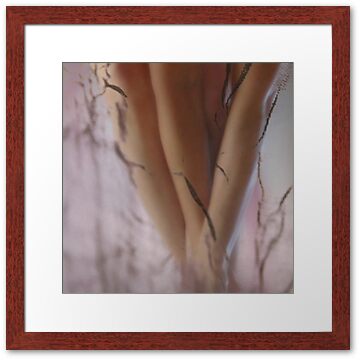 Tech
All original photographs by Vicki Ferrari
Nikon D70s
Photoshop
OUL20100331
RUL20100630 Originally titled Diving In © Pink

©
PLEASE FEEL FREE TO LEAVE A COMMENT!
I REALLY ENJOY READING WHAT PEOPLE THINK & WHAT THEY GET OUT OF THE IMAGE & TEXT! THIS ALSO GIVES ME AN OPPORTUNITY TO EXPLORE YOUR WORK, WHICH I MAY NOT HAVE OTHERWISE FOUND IN THIS HUGE GALLERY OF REDBUBBLE ART! I DO ENJOY SEEING OTHER PEOPLE'S WORK!