Lunar Illumination ©
=
VICKI FERRARI PHOTOGRAPHY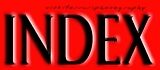 *
Moon Magic! And by the light of the lunar moon, the skies in the photograph of the stormy cloud glows, the celebration has begun, reaching its climax from The Ascent before it reaches The Conclusion. The bubbling effervescence of champagne, lingers teasingly on your tongue, as it dances its way down your throat, leaving your insides just sparkling…..a sensational like no other…. a celebration of magic….
This is melding of all of my own images. The moon is actually a lunar moon, 2008, I believe, from memory! It was this colour, for real! It was amazing, watching the shadow slip across the face of the moon, and leaving it with a white face that got longer and brighter! Fascinating!
Vicki Ferrari
MONEY BACK Guarantee from Redbubble


Please contact me via email for larger sizes, bulk orders, web images or promotional material, including customisation. Artwork is Copyright © Vicki Ferrari and embedded with a digital fingerprint & may not be reproduced, copied, edited, published, transmitted without permission.
All Group Features
Jan 2010 Art by Bubble Hosts
Jan 2010 Witches, Wizards & Warlocks
A big thank you to my mate,Kate, for prodding me along, and inspiring me to create this image! Ta Matey :) Looking forward to catching up one of these days soon
Tech
Nikon D70/s
Nikkor Lens
NEF-JPG
Editor
Photoshop
Manipulated Image
OUL20100119

©
ORIGINAL TITLE
Lunar © Illumination
MEDIA
Photography
Digital Art
Design
ORIGINAL TAGS
orange, party, celebration, magic, champagne , vicki ferrari, full moon, lunar eclipse,
EDITED TAGS
orange black, party celebration, glowing magic, champagne beads droplets drops, vicki ferrari photography, full moon, lunar eclipse, photo frame, astrology new age cosmic, Lunarmoonseries,
PLEASE FEEL FREE TO LEAVE A COMMENT!
I REALLY ENJOY READING WHAT PEOPLE THINK & WHAT THEY GET OUT OF THE IMAGE & TEXT! THIS ALSO GIVES ME AN OPPORTUNITY TO EXPLORE YOUR WORK, WHICH I MAY NOT HAVE OTHERWISE FOUND IN THIS HUGE GALLERY OF REDBUBBLE ART! I DO ENJOY SEEING OTHER PEOPLE'S WORK!