Grey Zing Hearts ©
Vicki Ferrari Photography
Grazing Hearts?!! :) Okay, there goes my warped sense of humour, again! And do you remember Daisy Chains, the practice of entwining and attaching daisies to each other? Well , this is my Heart Chains! For lovers, for romance, for Valentines Day, for birthdays, you name it… to me, this print means the entwining of hearts to form an endless chain of love!
Vicki Ferrari Photography
MONEY BACK Guarantee from Redbubble


Please contact me via email for larger sizes, bulk orders, web images or promotional material, including customisation. Artwork is Copyright © Vicki Ferrari and embedded with a digital fingerprint & may not be reproduced, copied, edited, published, transmitted without permission.
Purchase Mounted Print

Purchase Framed Print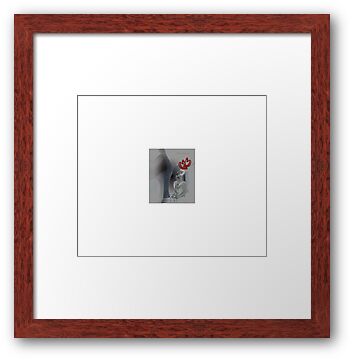 Purchase Card

OUL20100114
RUL20100901

©
MEDIA
Photography
Digital Art
Design
Illustration
Commercial?
ORIGINAL TAGS
love, shoes, sexy, romance, hearts, vicki ferrari, valentines card
EDITED TAGS
nil