Observer Above ©
Vicki Ferrari Photography
Links for more
=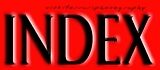 Do we really see all that is there? Or do we only see what we want to see? This sky we share, we all see… and these days, with the World Wide Web, we are prey to many that we do not know were preying on us. Are we really only lips, eyes, faces and bodies to those that see us here? Or do they appreciate the inner being, that is what sustains us, day in and day out? I would really love to hear from others here, on Redbubble, and what they think! Everything is a learning curve! And the more we get back up from being knocked over, the more practised we get at getting back up from being knocked over… resillience, I believe?!
And, of course, I am biased but our Australian skies can be so blue and our scrub is just so out there!! What a wonderful country we live in!!
Vicki Ferrari
MONEY BACK Guarantee from Redbubble


Please contact me via EMAIL for larger sizes, BULK orders, WEB images or PROMOTIONAL material, including CUSTOMISATION. Artwork is Copyright © Vicki Ferrari and embedded with a digital fingerprint & may not be reproduced, copied, edited, published, transmitted without permission.
Tech
Nikon D70s
Photoshop
Composite Image (facial image was sent to me by another person)
OUL20091018
RUL20101028

©
ORIGINAL TITLE
Observer Above ©
MEDIA
Photography
Digital Art
Design
Illustration
ORIGINAL TAGS
face, observer, blue sky, vicki ferrari, quantum physics
EDITED TAGS 20101028
vicki ferrari photography art design, blue green, australia bush trees sky skies, photoshop creative, thoughts, sayings, thinking learning, eyes lips, attack prey, controversial world wide web www,
PLEASE FEEL FREE TO LEAVE A COMMENT!
I REALLY ENJOY READING WHAT PEOPLE THINK & WHAT THEY GET OUT OF THE IMAGE & TEXT! THIS ALSO GIVES ME AN OPPORTUNITY TO EXPLORE YOUR WORK, WHICH I MAY NOT HAVE OTHERWISE FOUND IN THIS HUGE GALLERY OF REDBUBBLE ART! I DO ENJOY SEEING OTHER PEOPLE'S WORK!