Green Tangle ©
Vicki Ferrari Photography
Gold Coast Queensland Images
=
A macro of a sheoak tree at the Coombabah Wetlands, Gold Coast, Queensland, Australia. Such a fascinating and intriguing plant! I love the way that this looks as though it is at odds with each other, all those soft&spikey leaves, yet gently supporting and balancing each other…
Vicki
A L L C A R D S A N D P R I N T S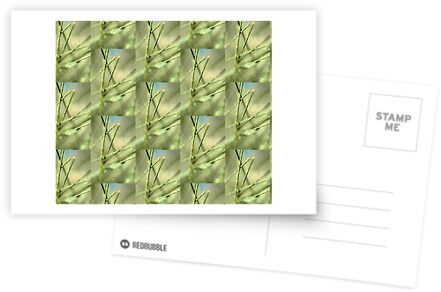 Please click H E R E to preview how you can modify what your print/card would look like! Please contact me via email for larger sizes, bulk orders, web images or promotional material, including customisation. Artwork is Copyright © Vicki Ferrari and embedded with a digital fingerprint & may not be reproduced, copied, edited, published, transmitted without permission.
Tech
Nikon D70s
RAW July 2008
Converted to JPG
Basic Edit in Nikon Editor
Basic Editing Photoshop CS February 2008
105mm
4.5
1/400
OUL20090214
NUL20100402
RUL20100629

©
PLEASE FEEL FREE TO LEAVE A COMMENT!
I REALLY ENJOY READING WHAT PEOPLE THINK & WHAT THEY GET OUT OF THE IMAGE & TEXT! THIS ALSO GIVES ME AN OPPORTUNITY TO EXPLORE YOUR WORK, WHICH I MAY NOT HAVE OTHERWISE FOUND IN THIS HUGE GALLERY OF REDBUBBLE ART! I DO ENJOY SEEING OTHER PEOPLE'S WORK!