Old Boys Library ©
Vicki Ferrari Photography
=
This a photograph of an old book from a book shop at Southport. If someone would like to know more details about the bookshop, please contact me and I will forward any information.
Vicki Ferrari
MONEY BACK Guarantee from Redbubble


Please contact me via email for larger sizes, bulk orders, web images or promotional material, including customisation. Artwork is Copyright © Vicki Ferrari and embedded with a digital fingerprint & may not be reproduced, copied, edited, published, transmitted without permission. Please click on picture links below to preview & see how you can modify what your print/card would look like!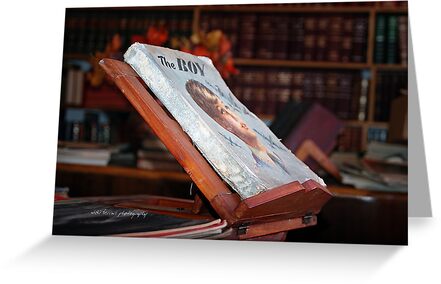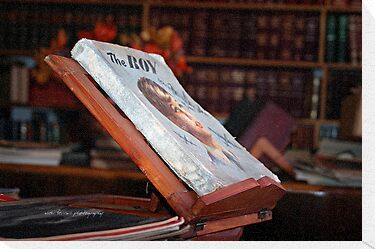 Technical Data
Nikon D70s
RAW converted to JPG
Basic Edit in Nikon Editor
Advanced Editing Photoshop CS February 2008
55mm
4.5
1/60
Photograph taken July 2008
OUL20090214
NUL20100314
RUL20100903
MEDIA
Photography
ORIGINAL TAGS
old, book, journal, magazine, shop, library, boys, nostalgia, collector, nostalgic, vicki ferrari antique
EDITED TAGS
old, book, magazine, shop, library, boys journal, nostalgia, collector, nostalgic, antique

©
PLEASE FEEL FREE TO LEAVE A COMMENT!
I REALLY ENJOY READING WHAT PEOPLE THINK & WHAT THEY GET OUT OF THE IMAGE & TEXT!
This also gives me an opportunity to explore your work, which I may not otherwise find in these huge Galleries of Redbubble! I do enjoy seeing other people's work! Cheers!