…. the look says it all. Butter wouldn't melt in his mouth, would it? And if you believe that, well…. heh heh heh! He is a cheeky devil for someone who looks so sweet! …and he has been squeezing into places where he shouldn't i.e. the back of my computer and has dislodged something inside my poor old workhorse! Something electrical…. and yes, Sully is still alive…. I am getting ready to give the computer mouth to mouth, so to speak!
Vicki Ferrari Photography



EASY INDEX VIEW
More of Sully The Cat
REDBUBBLE HOMEPAGE FEATURE



22nd October 2010….
Linked Journal
MONEY BACK Guarantee from Redbubble
Please contact me via email for larger sizes, bulk orders, web images or promotional material, including customisation. Artwork is Copyright © Vicki Ferrari and embedded with a digital fingerprint & may not be reproduced, copied, edited, published, transmitted without permission.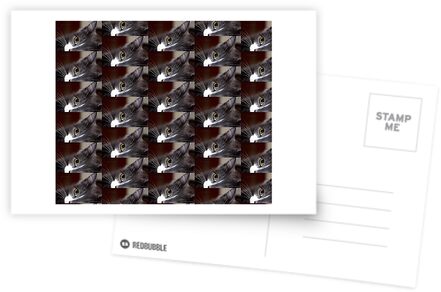 Tech
Nikon D70s
OUL20090127
NUL20100314
RUL20100704

©
ORIGINAL TITLE
Innocence © (changed 20101022)
MEDIA
Photography
ORIGINAL TAGS
innocent, feline, content, serenity, puss, kitty, lovable, sully, vicki ferrari, paws claws, grey and white, cat, pet, pussy, peace, happy, cheeky, funny, eyes, innocence, thoughts
EDITED TAGS 20101022
innocence innocent content serenity, paws claws feline puss kitty cat pet sully, happy cheeky funny, vicki ferrari photography, homepage feature, grey white, thought lovable eyes,
PLEASE FEEL FREE TO LEAVE A COMMENT!
I REALLY ENJOY READING WHAT PEOPLE THINK & WHAT THEY GET OUT OF THE IMAGE & TEXT! This also gives me an opportunity to explore your work, which I may not otherwise find in these huge Galleries of Redbubble! I do enjoy seeing other people's work!