Yiddie Remembered © Vicki Ferrari Photography
More of Yiddie & More Cats
This is in memory of my gorgeous Yiddie (1991-1999). He was like my baby! I have so many photos and images of him but this was one of my favourites, taken on an old pentax with 50mm lens and a really low aperture. I still miss him, 10 years later! But he has a home in a corner of my heart that is never empty of him! He was a nine kilo monster and such a gentle lad – he was part feral and a friend rescued him from a coal mine in Collinsville – and I am so thankful that he was (rescued) and that he was part of my life.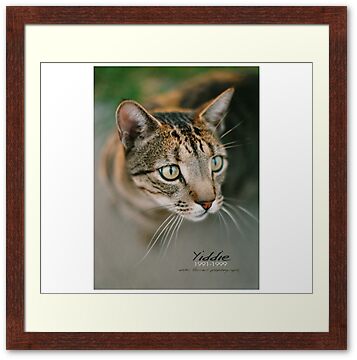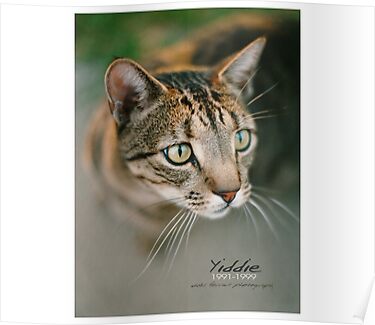 (Tech) Scan of old print, Basic Photoshop, This was shot with a 50mm 1.4 lens (old Pentax SLR) Basically as is, bar writing!
©
17JUN2011 Views-714 Faves-19
old tags
alert, animal, animals, aware, cat, cats, feline, gentle, gorgeous, kind, love, lovely, pet, pets, sold, sweet, tribute, vicki ferrari, yiddie
new tags 20110125
alert, animal cat cats feline, sweet gentle kind love, gorgeous, love lovely, sold sale, pet tribute, vickiferrari, yiddie, vicki ferrari photography,
old & new tag mix 20110617
alert, animal cat cats feline, sweet gentle kind love, gorgeous, love lovely, sold sale, pet tribute, vickiferrari, yiddie, vicki ferrari photography, animal, animals, aware, cat, cats, feline, gentle, kind, love, lovely, pet, pets, sold, sweet, tribute, vicki ferrari
media
photography
digital art
graphic art
film
scan