Country Sky ©
Vicki Ferrari Photography
Vivid blue sky that you only really see when you're a long way away from the coastal cities. This is west of the Blue Mountains, taken in the middle of New South Wales, Australia. It is also very flat out there!
Vicki
A L L C A R D S A N D P R I N T S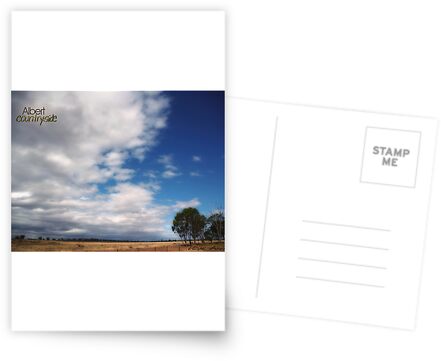 Please click H E R E to preview how you can modify what your print/card would look like! Please contact me via email for larger sizes, bulk orders, web images or promotional material, including customisation. Artwork is Copyright © Vicki Ferrari and embedded with a digital fingerprint & may not be reproduced, copied, edited, published, transmitted without permission.
SOLD My first RedBubble sale!
I joined RedBubble on 18th December 2008.
Sold this on the 20th December 2008.
Small Mounted Print with no border.
Tech
Nikon D70s
Photoshop
Uploaded 18th December 2008
RUL20100624

©