This work is inspired by the John Lennon wall in Prague Czech Republic. I left Prague in 1969, a year after the communist invasion, at the age of 7. I look at pictures of things that are new in this beautiful city, and this is a favourite. As a Lennon fan, and as a daughter of a protester, the Lennon wall really resonates with me. I also love the way the wall keeps changing, mutating. It is a living work of art, forever in creation.
Recently looking at a picture John Douglas' Imagine , I was thinking how I would love to add to the wall if I was there……but I'm not….
So, instead, I created this little digital tribute to the Lennon wall…..and will perhaps add and change it as I feel like it…….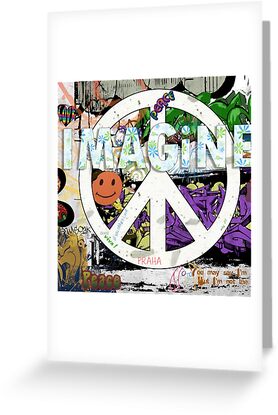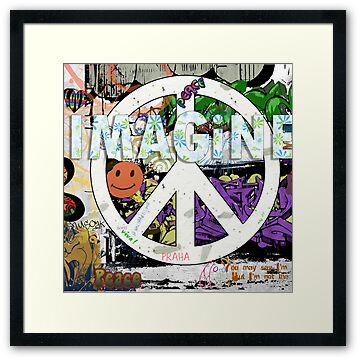 Top 10 in "Core group challenge":http://www.redbubble.com/groups/core-c-o-r-e/ch...
Featured in "60s Glory":http://www.redbubble.com/groups/60s-glory