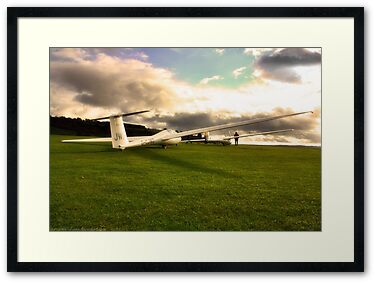 I took this shot back in Oct 2010 during my UK trip. But after browsing at it again, I HDR'd it(using a program) and did a little processing…
And yes, BOTH airliners.net & Jetphotos.net rejected this! (before all the HDR'ing) And they definitely won't take this one!
The glider in the foreground is a Schleicher ASK-21 and the one on standby is an ASK-23. Taken at the London Gliding Club, Dunstable Downs.
Canon EOS1000D, EFS 18-55mm
HDR details:
-3 exposure layers at 0,2
(exposures all done in photoshop because origianal shot @ location was not intended for HDR processing)
-Gamma tweaked for neutral exposure layer
-Used HDR'ist