FUSCHIA
Best viewed large.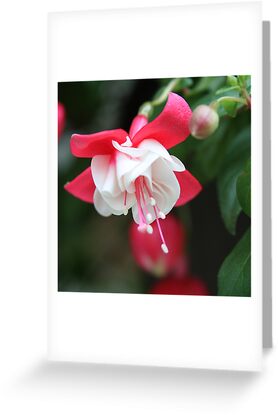 Beautiful FUSCHIA, an added attraction to every flower garden! Often referred to as a "shrub" rather than a "plant" by some gardeners, Fuschia flowers are intricate and delicate, and must have a lot of tender loving care. Compared to gardenias because of their difficulty to maintain, Fuschia actually does well in a plastic hanging pot, when provided with a cool, partial shade and partial sun.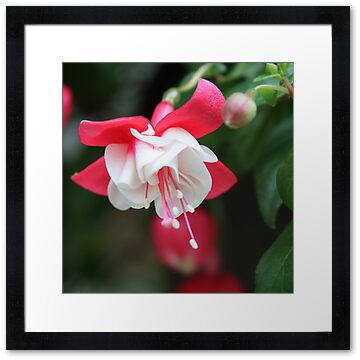 Fuschia's tender blooms come in shades of pink, purple, and white, and they are loved by butterflies and hummingbirds! Grows well when planted in the Spring when provided optimal growing conditions.
Photo taken with my Canon EOS 40 D camera.