my original idea, was actually to draw a dude in a fedora from the 40s, sort of gangsta style, then i got distracted by an image of johnny depp on the web & decided to give his image a go.
original drawing graphite & felt pen.

then i decided to scan it & add more contoured lines etc, then got stupidly carried away with crap cross hatching (which i think has sort of ruined it, should'e stuck with the thicker outlines etc). then i actually added a little back shading & adjusted contrast etc in cs4.
i don't mean to brag but i think this is one of my better drawings (with detail) ever, so far…?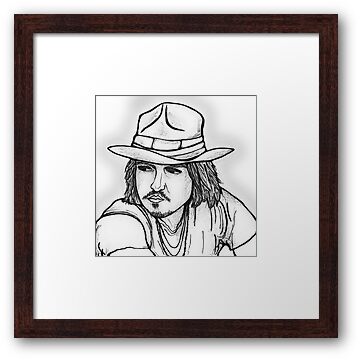 ---