VampireLily
writer, poet, artist, muse
There are those of us who walk between the worlds…
We straddle the line between darkness and light, between the tangible and the unobtainable, between the land of humanity and the shadows of the spirit. We do this not because we choose to….but because we must.
Within the structure of the common day, we seek out the tiny fractures which allow us to penetrate true beauty…. to find radiance in the typical moment because we know that no moment is to be ignored.
We obtain immortality through the preservation of art in all her guises. We write, we paint, we photograph… we leave pieces of ourselves behind so that we will not be forgotten. Through language and visual art….you are leaving a history that will be told long after you can no longer tell it yourself. A story that deserves to be told.
Your History is Worthy of Immortality.
Come…walk with us~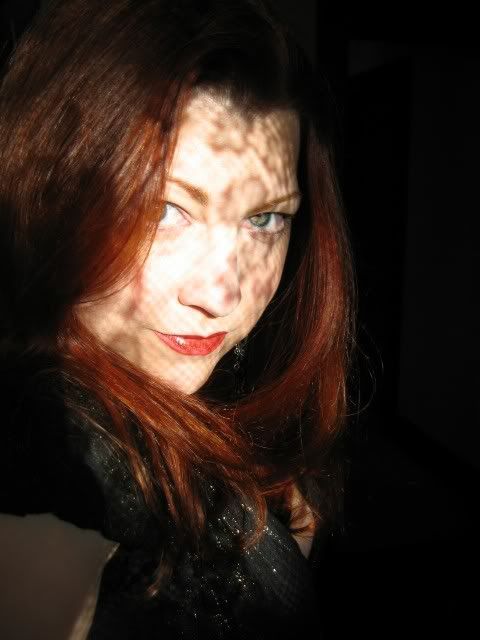 Proud of my Scottish, Irish and Welsh heritage, i'm a redheaded, green eyed, Celt witch with a nasty boot fetish and a fucked up sense of humor.
I'm a writer, a poet, a romantic and sometimes a big pain in the ass. I dig belly dancing, designing my own clothes, cursing in public places and i am a proud advocate of creative punctuation.
This is more than you'll ever need to know about me and probably much more than you actually give a shit about.
(insert smirk here)
Visit me at: http://VampireLily.com
Or follow me on Twitter: http://twitter.com/VampireLily