Faith is the substance of God, a particle of faith is a God particle.
Job 38:4 "Where were you when I laid the earth's foundation? Tell me, if you understand."
It may be more than synchronistic that the logo for the God Particle (Higgs boson) fits perfectly on the Transfiguration image of Jesus.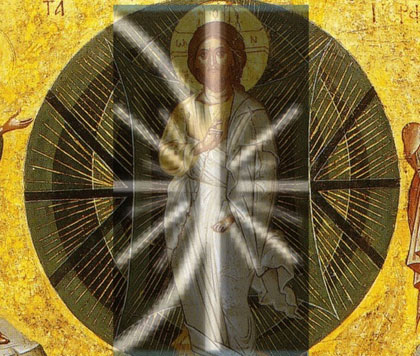 With Science calling this the God particle, maybe this is the beginning of Science and Religion coming together. Science should now ask the question of how did the God particle come to be and where did it come from? The answer of course is it came from God. Contrary to the latest findings of Stephen Hawking, God does indeed exist and hopefully those in the science community will no longer be skeptical. After all, who created science and mathematics?
Tradigital modern fine art – software PSCS5 PSP X5 + Orton effect + Refield plug ins + Apophysis
Tradigital art most commonly refers to art that combines both traditional and computer-based techniques to create an image. The traditional studio media and techniques with digital imaging to produce original fine art.
100% proceeds to the Charity wateraid.org
Gallery
Facebook
Website