WN Watercolour on YUPO A4
After hearing about Yupo from other artists on redbubble I finally got round to getting some and took it on holiday with me. A4 size is much too small really but I had a load of fun and look forward to experimenting with it again.
The guy who cleaned our room noticed I`d been painting flowers in the gardens and left this little glass of flowers for me. A lovely surprise for one of my first attempts.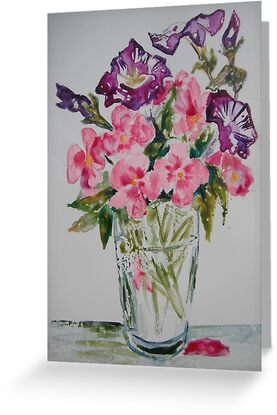 Featured in The Art of Still Life April 2013