My website: www.LeonRitchie.co.uk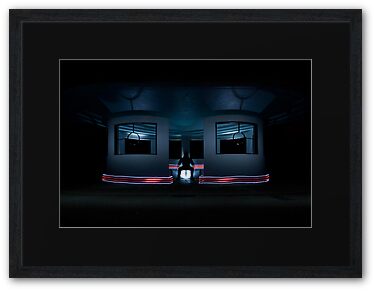 Location: Littlehampton, West Sussex, England, UK.
Camera Model – Canon 50D
Lens – Sigma 10-20mm
Focal Length – 10mm
Shutter Speed – 30
Aperture Value – 9.5
ISO Speed – 320
This is one of my latest Light Painting experiments i have be playing around with lately. I started with one idea and by the time i finished taking this shot it was totally different from what i was trying to do originally.
The first shot was going to have an orb in the center but i decided it might look better to have silhouette of my self sitting on the bench instead. I also wanted to keep the background and foreground dark to simplify the image and to be less distracting. The red and white lights you can see on the bottom of the shelter are battery operated fairy lights witch i modified and stuck to a cardboard tube. The main light i used to light the shelter was a Rolson 61770 with some blue shink rap over it to give it some colour. This shot needed to be done in stages and later stacked in Photoshop.