My website: www.LeonRitchie.co.uk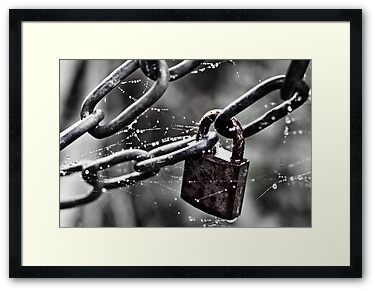 Location: North Stoke near Amberley, West Sussex, England, UK.
Camera Model – Canon 50D
Lens – Canon f1.8 50mm
Focal Length – 50mm
Shutter Speed – 1/125
Aperture Value – 3.5
ISO Speed – 400
Filter – No
Tripod – Yes
Processed in Lightroom and Photoshop. I processed this image twice once in colour and then in b&w. I used the colourd image to keep the padlock in colour and the surrounding i wanted in b&w.