My website: www.LeonRitchie.co.uk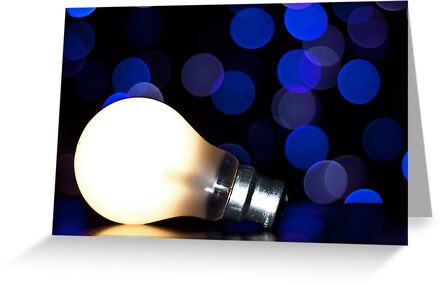 Location: Taken at home.
Camera Model – Canon 50D
Lens – Canon f1.8 50mm
Focal Length – 50mm
Shutter Speed – 1/250
Aperture Value – 1.8
ISO Speed – 200
Filter – No
Tripod – Yes
Flash – Built in flash
For the background i used LCD christmas lights and a black sheet. I placed the bulb on my laptop to get a reflection. Next i illuminated the bulb with a torch from behind.