My website: www.LeonRitchie.co.uk
This is The Cobbler's Workshop in Amberly museum which i visited along with my father in law last week. He is visiting as my wife gave birth to our baby boy Denny. With this image i used 3 bracketed photos and Photomatix software. I dont always use HDR but i felt with this image it would work nicely. Please let me know what you think.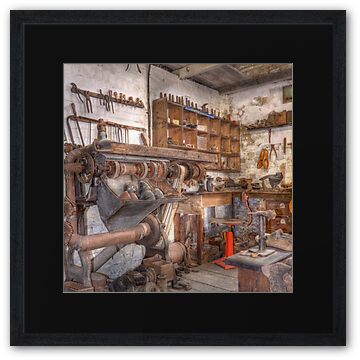 Location: Amberley, Sussex, England, UK.
Camera Model – Canon 50D
Lens – Canon 18-200mm
Focal Length – 18mm
Shutter Speed – 1/2
Aperture Value – 6.7
ISO Speed – 200
Filter – UV