Art at one stage of my life was the only mechanism for emotive release. My life journey to this point had been at times; too compIex to fathom, too overwhelming to grasp and certainly shaped my character to form the person I am today. What I produce here is a direct reflection of my life, my story, it is my chosen medium for self-expression. There is power in being able to express something emotive through art and let it go, I find it's this that keeps me engaged in using art to grow and heal…
…"better an empty house, than a bad tenant"…
The artistic community here has come to know me as Unbeknown, my real name is Jakki. Unbeknown says how I feel about myself at this point in my life looking back. It marks a line in the sand between what I have been and what I want to become, 2011 onward. My Journal post below lends greater depth to why I am here at Redbubble.
2011 and 2012 brought being published for my writing and artistic commissions both within commercial premises and for local authority events – both are achievements I am proud and humbled to have, as art was the one thing I turned to when my life journey got tougher, I never planned the passion I have now to create day after day, let alone work for others. I am dearly grateful to those whom understand and buy my work.
I see myself as learning, rather than a perfected technical artist. But what I do has meaning to me, I create with my heart.
All my work is copyrighted and all rights reserved.
All the materials contained in my portfolio may not be reproduced, copied, edited or published in part or whole without my written permission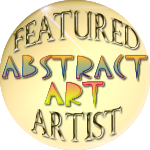 Join me at the Juried Invitational Exhibition…