Captured on Sturgeon Creek in the west end of Winnipeg, Manitoba, Canada…Note: I was standing under the bridge on a rock, when this one was captured (hence the shadow in the forefront)….BETTER SEEN FULLSCREEN BTW.
Canon XTi, w 55mm Lens, AV 14.0, Shutter speed 1/400, ISO 400
HDR enhanced, hand held…1 RAW image blending 3 exposures…tone curved in Photomatix Pro 4.0 to produce a painterly affect.
I used a polar filter Optex #2…Also tweaked in Adobe Photoshop
Before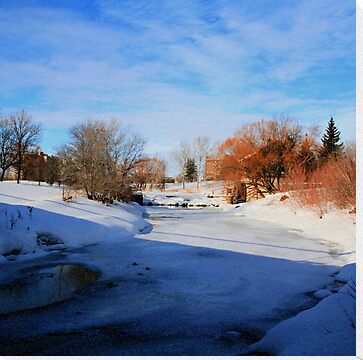 !
After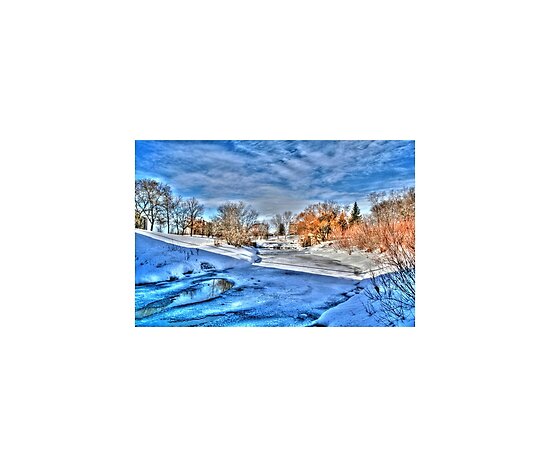 !
!
Pick of the Week…13 February 2011
Featured in:
Before and After original camera & software MANDATORY Group 13 Feb 2011
The World As We See It, Or As You Missed It on 11 Feb 2011