2330 views/48 faves/2 June 2013
Canon XTi, w 55mm Lens, AV 5.6, Shutter speed 1/400, ISO 200
Captured as is in the early morn, last summer on PTH322, south of Brunkild, Manitoba, Canada.
The old red barn sits across from the pond.
Reflected in the still waters, from a witch's wand
The clear blue sky, is a pleasure to see
Here in Manitoba, in the land of the free.
I could sit here all day, and ponder awhile
And reflect on my memories, as life turns the dial
Let the good times roll, all through the seasons
And God bless you all, for all the right reasons
Written by Yours Truly (Larry Trupp).
Featured in:
AROUND THE WORLD …28 December 2012
AS IS PHOTOGRAPHY…29 October 2012
A world of EOS…28 October 2012
Your Country's Best…26 October 2012
Top Favorites (30+ faves)…2 January 2012
Photography on RedBubble_Explore_..3 April 2011
The Red Barn …2 April 2011
All Water in Motion & Reflections in the Water..11 Feb 2011
Best from Around the Barnyard..5 Feb 2011
Rural Around The Globe..1 feb 2011
ImageWriting..30 Jan 2011
The World As We See It, Or As You Missed It..30 Jan 2011
Click on the image below, to view or leave comments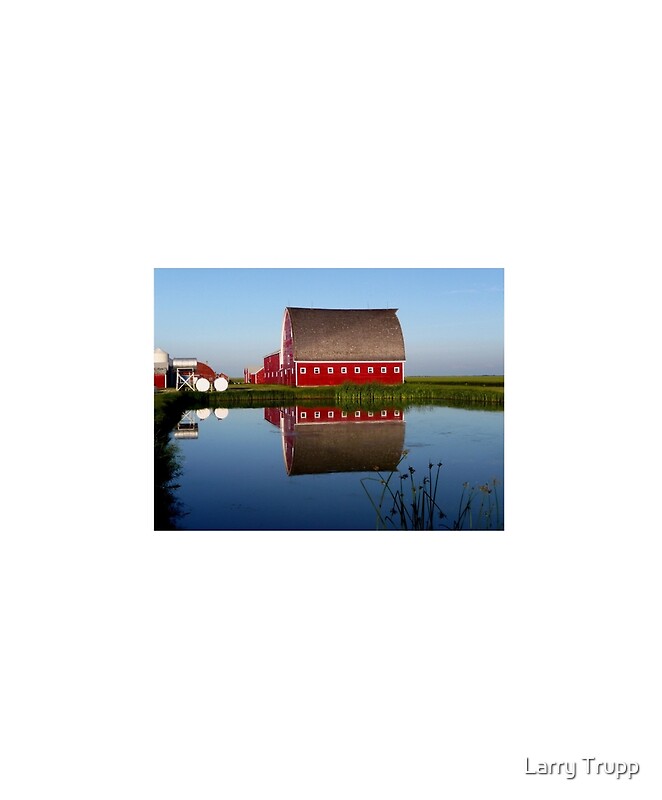 !