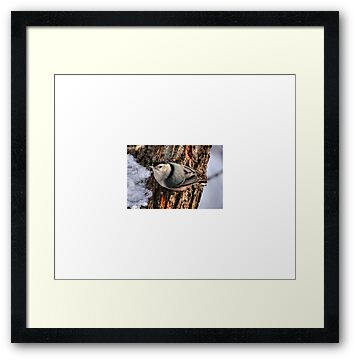 !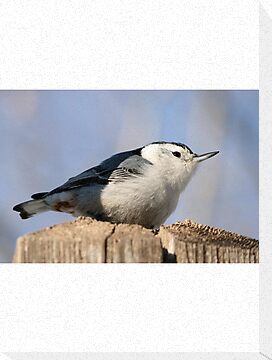 !
Featured in The World As We See It, Or As You Missed It on 1 Mar 2011
Featured in the Canadiana Group 11 Jan 2011
Featured in 300+ Go Long! (Limit 2/Day) 2 Jan 2011
Featured in the Closeups in Nature (3 per day Group) 21 Dec 2010
Featured in The Birds Group 26 Dec. 2010
Captured in the Assiniboine forest, west of Winnipeg, Manitoba, Canada.
White Breasted Nuthatch Sitta Carolinensis..Common 51/4 in. (15cm)..Small chubby tree climbers with strong, woodpecker-like bill and strong feet. Short square cut tail is not braced like a woodpecker's tail during climbing. Nuthatches habitually go down trees head first.
This, is the most wide spread nuthatch, which is known for a black cap (gray in female) and beady black eye on white face. Undertail coverts chestnut.
Range: Most of the Northern Hemisphere.
Food: Bark insects, seeds, nuts, attracted to feeders by suet, black sunflower seeds.
Voice: Song a rapid series of low, nasal, whistled notes on one pitch: whi, whi, whi, whi, whi or who, who etc. Notes of birds in the interior West higher pitched. and given in rapid series. Call a distinctive nasal yank, yank, yank; also a nasal tootoo….
You may hear their song HERE
Similiar Species
Brown-Headed Nuthatch.
Habitat:
Coniferous forests; woodlots, groves, river woods, shade trees, often visit winter feeders.
Camera Details: Canon EOS Digital Rebel XTI, Sigma 150-500mm F5-6.3 APO DG OS Av 9.0 Shutter Speed 1/500 IS0 400 Focal Length 340mm