A Greeting card sale…7 November 2012
A Greeting Card Sale…22 May 2011
5879 views/80 faves/5 July 2014
Location: Taken shortly after sunrise at Oak Hammock Marsh north of Winnipeg, Manitoba, Canada….Better seen enlarged HERE
Model: Canon EOS DIGITAL REBEL XTi 75-300mm Lens, F stop: F/8.0 Exposure: 1/2500 sec. Focal length: 229.0 mm Flash: flash did not fire, compulsory flash mode (16) Dimensions: 2370×1818 Shutter speed (Tv): 11.3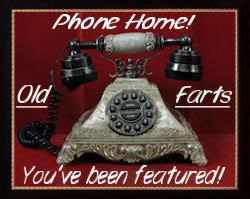 Featured in:
Canadiana …3 October 2012
YOU GOT IT, WE WANT IT..30 September 2012
Challenge winner in Wings! Birds in Flight 1 Oct 2011
Closeups in Nature..7 Feb 2011
THE WONDER OF WINGS…7 Feb 2011
Old Farts of redbubble..5 Feb 2011
Amazing Wildlife..4 Feb 2011
ImageWriting..4 Feb 2011
The World As We See It, Or As You Missed It…2 Feb 2011
I Love Birds
Cast-Offs
Location: Taken shortly after sunrise at Oak Hammock Marsh north of Winnipeg, Manitoba, Canada.
This marsh is also the home of the Canadian Division of Ducks Unlimited…Here a single Canada Goose is coming in for a landing in the open field next to the marsh. Migration is a miracle. By land, air and water, millions of birds do it, in time with the seasons. Most of our birds, approximately 90%, do not spend the winter here. They migrate farther south, anywhere from the southern United States to the south tip of South America.
Oak Hammock Marsh is an important staging area for hundreds of thousands of ducks and geese and for many other species. It is a safe protected area for the birds to stop and eat, building up fat reserves before starting the next leg of their journey
Info gleaned from Wikipedi
Click on the images below, to view or leave comments