Panasonic Lumix FS30
Edited in Picasa 3 with Picnik
Cobble landing at Filey in April. While the rest of the UK was experiencing a heat wave Filey had a sea fret. For those who don't know this is a mist that comes off the sea and can last for days and the temperature plummets. The east coast is particularly susceptible to them. This photograph shows the resilience of the British Holiday maker, people were still on the beach, some brave souls even in the sea, some had full winter apparel while other were determined to wear shorts and tee shirts.
Greeting Card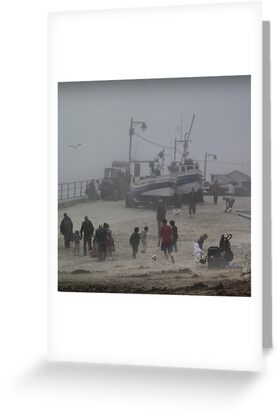 Laminated Print