Installment of My 365 Project:
April 7, 2011: Blah day. Trouble with computer type things, whole day basically trashed with little accomplished in any way. Moodiness continues. This picture suits my mood in a few different ways and is something I've been wanting to do for awhile, just a simple little homage to the Mullholland Drive bum (who is a very sweet and absolutely stunning woman, btw.) Every time I see the rusty trash can out back I have the urge to hide behind it like this and pretend to be the bum.
I like the look this got with the cross process filter and lowered exposure.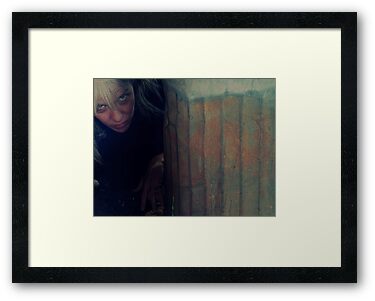 Featured in Everyday Women 04/08/2011, and Dark artists, Dark Art 04/08/2011
panasonic lumix dmc-fh20
photoscape