Installment of My 365 Project: and addition to My Personal 365 Day Project group.
Marbie is worn down and tired out from trying to move this boulder, but she has no leverage. That makes it so hard.
March 31 , 2011: I put a different image up earlier for the 365 but changed my mind. This is today. With no leverage in your life what can you do? You're powerless in too many ways. Just have to keep trying to find some way to obtain it and take some control. It's so hard when you're a mother and you stayed home to care for your son and he has a disability, and by the time he was old enough to allow for any sort of career simply obtaining a normal job had become impossible for so many stupid reasons and it all just boils down to economics, and who has the damned upper hand.
Featured in Pink Panther Magazine 04/06/2011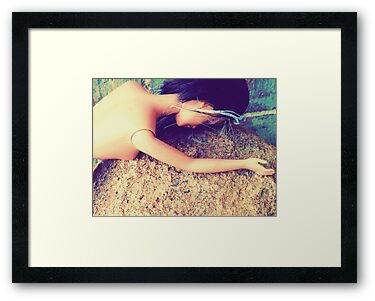 panasonic lumix dmc-fh20
photoscape