Evening gown and pearls in the kitchen baking cookies, the womanly ideal of the television world of days gone by. Bye bye.
But oh no! There is an imperfection! A hole in her stockings! Whatever shall she do to survive the humiliation?
Featured in The Silky Touch 03/24/2011, and Luscious Legs 04/30/2011
101 views 03/27/11
Me, as usual. Cookies courtesy Keebler. Stuff in bowl courtesy last night's dinner (leftover mashed potatoes, passes for dough easily enough.) Dress Prima Donna Collection. Shoes Ralph Lauren.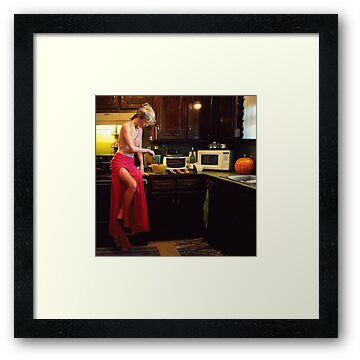 panasonic lumix dmc-fh20
photoscape
series concept: the frustrations and triumphs of womanhood