Installment of My 365 Project:
March 11 , 2011: Sam is my handyman. Sam is not returning my calls. The landlord was supposed to try to call him, too, and send a plumber if this did not happen. I am waiting. You see this little widget? The bottom nut is messed up. Water was spraying from around it. Lots of water. Tightening does not help, something is bent or something. Probably a very simple repair. But one I cannot do and that causes me to have to have the water to the ENTIRE HOUSE shut off in the meantime. It is located before the shutoff to the sink. Sigh…
In other news. I MADE A BOOK I MADE A BOOK! I'm terribly excited about it even though it's a silly self-publishing thing that anyone could do. I have another one, too, a little something for the gentlemen, that's shorter so should be cheaper that I'll upload tonight.
And I hope Mothra comes soon to help Japan. Better yet, Gammera, friend to all children.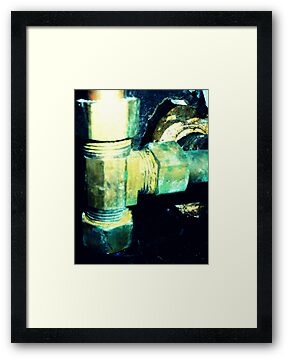 panasonic lumix dmc-fh20
photoscape
Come see my Facebook Fan Page